Moderators: Papa's new wife, MrsBeasley, Voodoo Lady, Tracy
Mayor of Royston Vasey
Posts: 1549
Joined: Fri May 27, 2005 6:02 pm
Contact:
Woopwoopwoop all aboard the "You're a stupid tosser" train.
---
Mayor of Royston Vasey
Posts: 2367
Joined: Tue May 17, 2005 4:17 pm
Location: A bridge over the A3
Me too. I think I drank most of that bottle of vodka...
"I've been in love with the morbid, ebony-black grotesqueness of the 19th century since I was knee-high to a funeral mute."

---
I haven't drunk for a month! Gonna get so drunk at the wedding if I'm not careful. I don't want to really cos I want to remember it all. May get to drink a bit this weekend but probably not. I know I could just buy stuff and drink in my house but that doesn't interest me at all.
I've got M.E. I'm really tired!!
---
Errrrrrrrrrrrrrrrr where's the rum, oh thats right I've got the rum! Just went into the kitchen trying to make it seem like I wasn't pissed, flatmate was convinced, I think "I win!" (said in the style of Reece)
Just looked at all my typos and corrected most of them. Love to you all!
Sheryl X
---
Mayor of Royston Vasey
Posts: 8931
Joined: Tue Jun 29, 2004 7:40 pm
Location: At the church of St. Wangernumb or with TEH GHEYS!
Contact:
PISHED!
I HEART EUROVISION
WELL DONE GERMANY YOU DECADANT *beep*!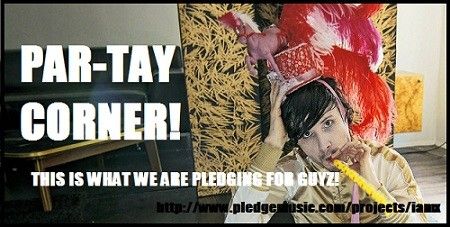 You're the Christmas, promising the summer
---
Outsider
Posts: 21
Joined: Mon Jan 03, 2011 8:42 pm
Location: Papa Lazarou's Travelling Circus
I swear I didn't touch any!.....
You can trade your gloom
For a rubber room
And injections twice a day!
---
Mayor of Royston Vasey
Posts: 7598
Joined: Mon Apr 26, 2004 8:55 pm
Location: Flipping burgers alongside Pauline at Burger me!
Contact:
It's a work night. I've had 2 bacardi and cokes,1 large bottle of WKD and two glasses of mead. I fell pissed and I don't give a shit!

I Thank you and love you all very, very, very, very, very, very much, That's all.
---